Official launch of our child & youth writing competition: Children Write

The CCRC will initiate its first annual creative writing competition for children and youth to express their views and experiences with different aspects of children's rights. This contest is open to students in Canada from grades 4 through 12.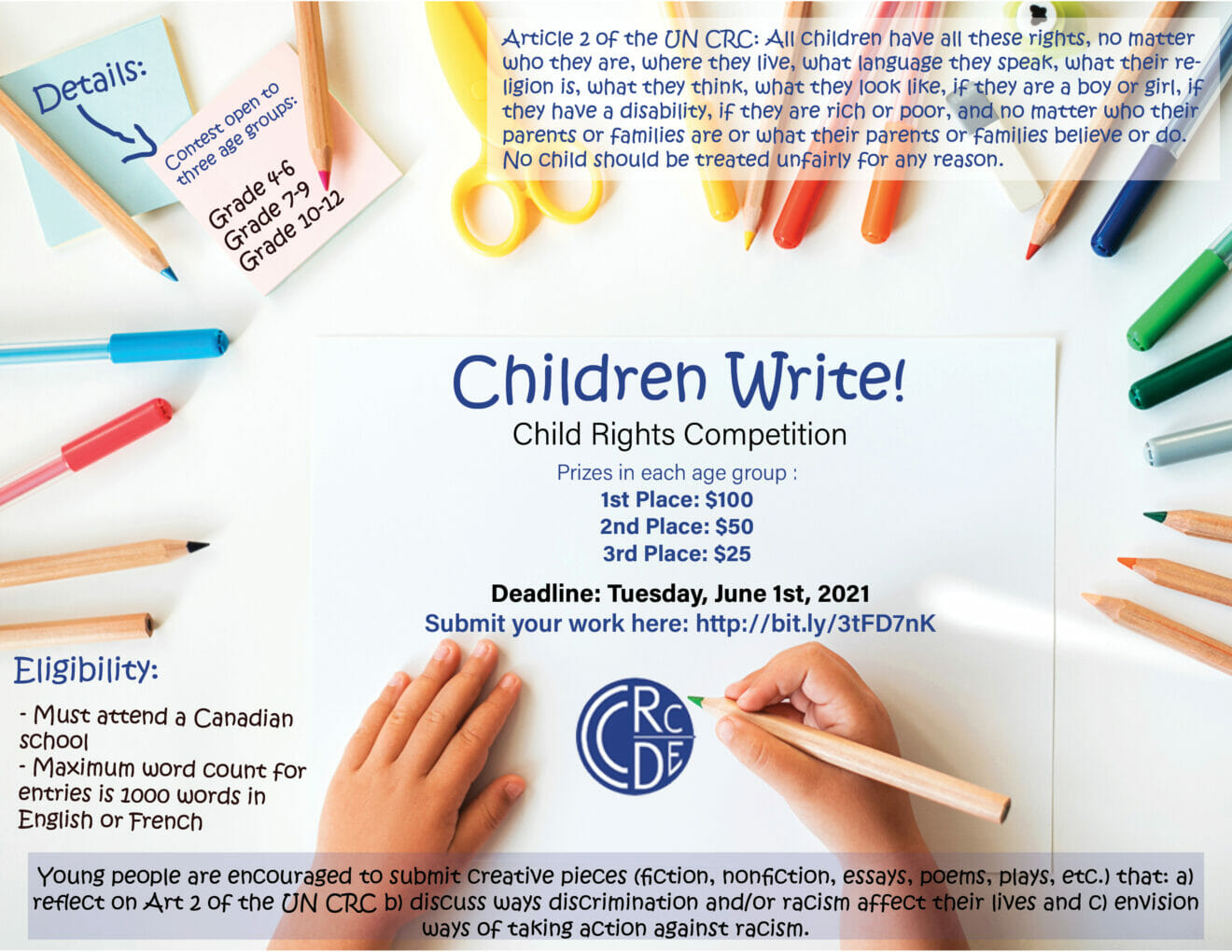 Sign the petition to Free Canada From Violence
Check out this petition: https://petitions.ourcommons.ca/en/Petition/Details?Petition=e-3218


Climate change ruling by the Supreme Court
We were an intervenor on the Supreme Court ruling on climate change.


We welcome the Court's finding that climate change is a matter of national concern and that the federal government has a mandate to address it under its power to act to protect peace, order, and good government.


March 2021 Update on 5th/6th UN Review
Check out this powerpoint for a brief update on what the CCRC continues to advocate for in the 5th/6th Review.